AQUAPONICS IS THE FUTURE FOR BACKYARD & COMMERCIAL FARMERS
The Grow Dinner Farm has spent years in research and thrives to be the best training facility for a healthy sustainable lifestyle. Aquaponics can change your lifestyle not only giving you a sustainable future but an organic diet for your family.

Aquaponics is a sustainable gardening method where fish and vegetables grow in the same system where nutrient rich water from the fish tank circulates through the system giving plants the nutrients needed to grow fresh organic healthy vegetables and fish. Aquaponics can produce more food per square foot than any system on earth.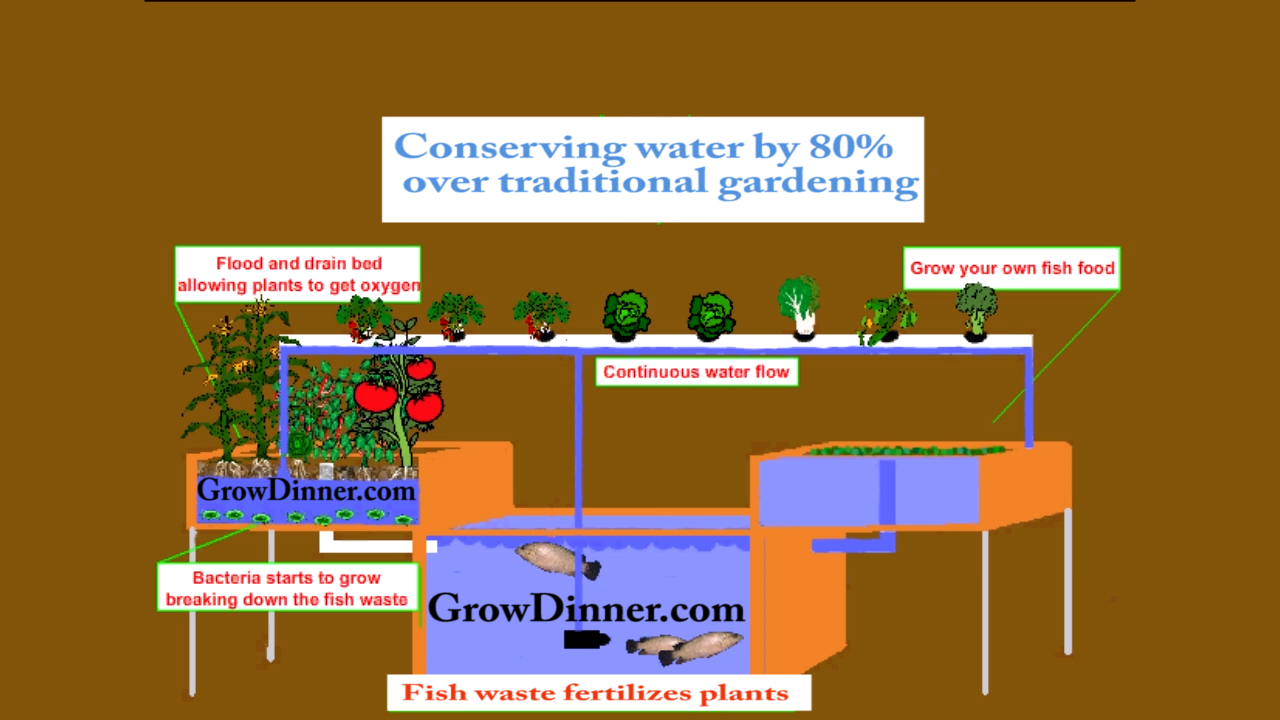 Nutrient rich fish water is pumped to the vegetables to supply nutrients needed for the plants to grow. The plants receive water and the nourishment they need from their roots therefore watering your plants is hardly needed. Then the water is returned to the fish, which provides them a healthy environment to live.
Because there is no soil as in traditional soil gardening, Aquaponics uses 80% less water. There is no need to change the water in a healthy Aquaponics system as you normally do with a household aquarium.