Chris Anthony aka the Straw Hat Farmer
Chris Anthony aka the Straw Hat Farmer is the founder of Grow Dinner Aquaponics. He is recognized worldwide for his accomplishments in Aquaponics gardening through teaching others how to grow food in a non-traditional way. To reach his personal goal of helping others learn to eat healthy and become more self-sustainable, he provides others with the knowledge of how to do Aquaponics at home and on a commercial farming level.
Because Aquaponics can produce more food per square foot than any system on earth, it can help change the world and its need for a nutritional diet. Chris recognizes it is time for a change in the world's food supply and Aquaponics is the solution.
You can have the Straw Hat Farmer at your next event
The Straw Hat Farmer has educated and entertained people all over the US with a variety of topics. He is featured in many publications around the world for his achievements in Aquaponics and dedication to a healthy sustainable lifestyle.
He has had the pleasure to speak TedX, Wake Forrest University of NC and more. He is sure to draw a crowd with his informative, witty and down to earth approach.
Some of his popular topics include:
Sustainable Living

Aquaponics Gardening

Organic Gardening

Healthy Lifestyle

Diet Can Change Our Life

Our Most Valuable Resource, Water

Wake Up Parents Our Youth Are headed For Trouble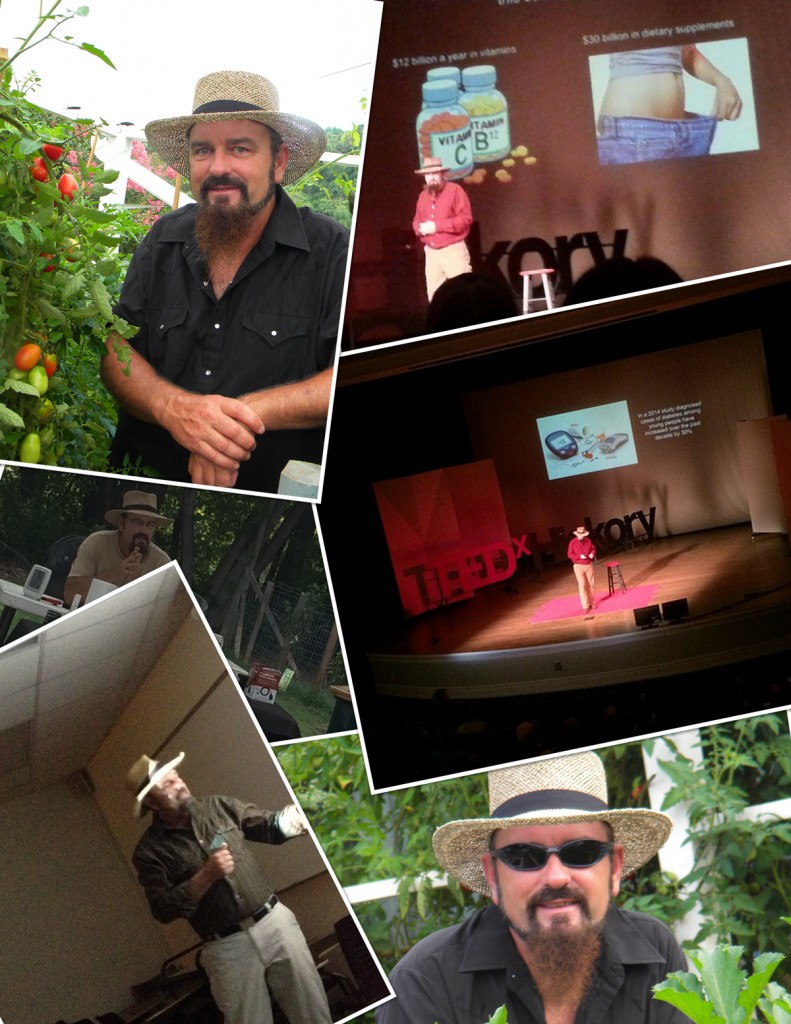 chris anthony, straw hat farmer, farming organically, farming sustainability, aquaponics consulting, organic backyard farming nc, nc tedx speaker, hickory nc tedx speaker, speaking engagements organic farming